Faculty & Adminstration
Student-Focused, Dedicated, Accessible.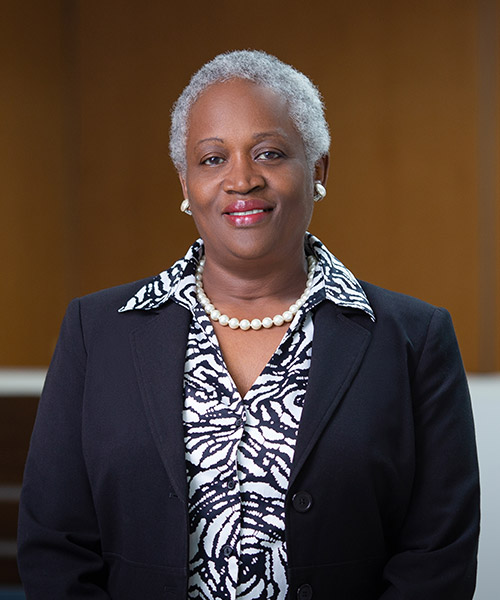 Justice Donna Newton
Course Director – Civil Practice & Procedure I

  dnewton@edls.edu.bs
Justice Donna Newton obtained an Associate of Arts Degree in Journalism at the College of The Bahamas in 1977 and a Diploma in Journalism and Mass Communication from the London School of Journalism in 1979. She attained an LL.B. degree from the University of West London, London and was called to The Bahamas Bar in 1988. She has been an Associate Tutor in Civil Procedure and Practice II with the Eugene Dupuch Law School since 2005.
Justice Newton practiced in the law firms of Adderley Grimes and Co and Quant Newton and Co. before joining the Judiciary as Assistant Registrar in 1995. In the judiciary she held the positions of Assistant, Deputy and Registrar of the Supreme Court and Deputy Registrar of the Court of Appeal. She was appointed Justice of the Supreme Court in February 2017. She is a Fellow of the Commonwealth Judicial Education Institute and completed courses in Mediation and Dispute Resolution and is a member of the Commonwealth Magistrate's and Judges Association.