Faculty & Adminstration
Student-Focused, Dedicated, Accessible.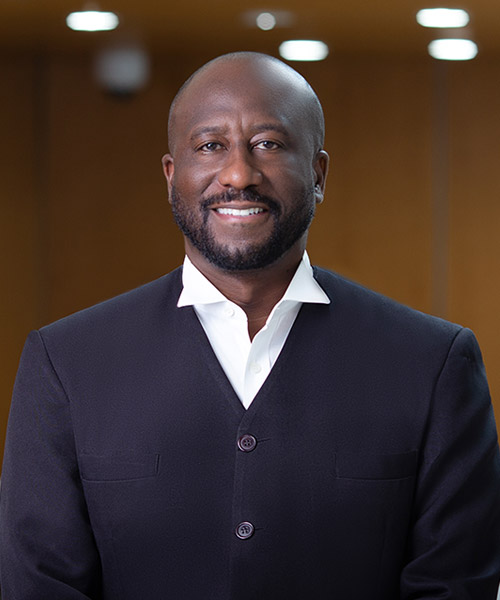 Garvin Gaskin
Associate Tutor – Criminal Practice & Procedure and Trial Advocacy I

  ggaskin@edls.edu.bs
As a graduate of the University of the West Indies with a Bachelor of Laws, (1993) and the Norman Manley Law School, Certificate of Legal Education, Mr. Gaskin was admitted to the Bar of the Commonwealth of The Bahamas in 1995. Mr. Gaskin is the Associate Tutor for Criminal Procedure & Practice at the Eugene Dupuch Law School.
As Director of Public Prosecutions in the Office of the Attorney-General and Ministry of Legal Affairs, he was responsible for prosecuting all criminal matters in the Courts up to the Privy Council; overseeing and conducting prosecutorial matters relating to compliance with the Financial Legislation of December 2000, particularly the Proceeds of Crime Act (Money Laundering), Financial Transactions Reporting Act, Financial Intelligence Unit Act, and the Criminal Justice (International Cooperation) Act and also matters of Fraud, Dangerous Drugs and Extradition. On June 11, 2018, Mr. Gaskin was sworn in as The Bahamas' first constitutionally appointed Independent Director of Public Prosecutions.