Juveniles & the Law Seminar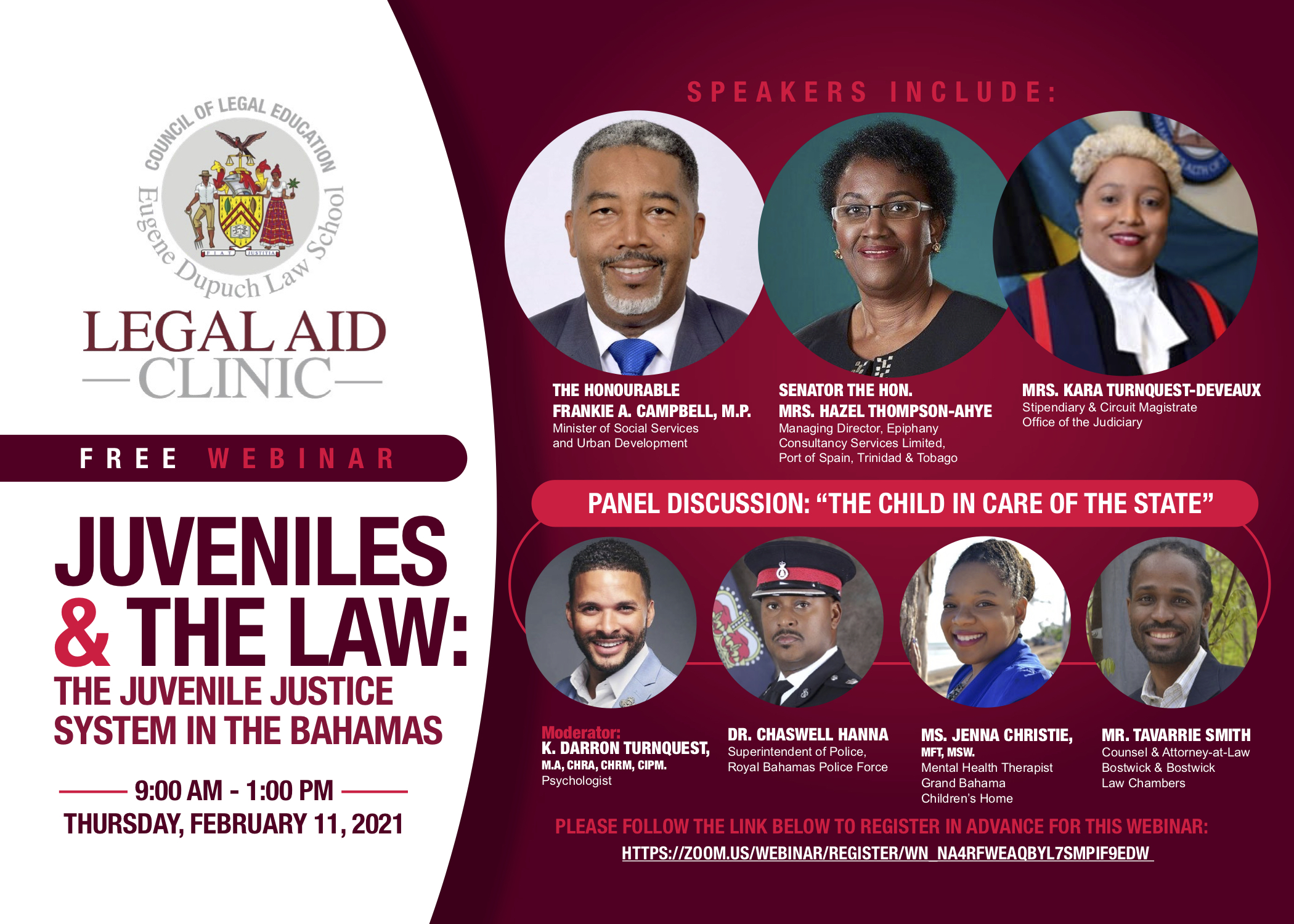 On February 11, 2021, the Criminal Law Clinic of the Eugene Dupuch Law School Legal Aid Clinic hosted a free half-day seminar on juvenile justice entitled "Juveniles & the Law: The Juvenile Justice System in The Bahamas".
The seminar featured presentations by Sen. the Hon. Mrs. Hazel Thompson-Ahye, of Trinidad and Tobago, on "Juvenile Justice Reform: A Caribbean Perspective" and by Mrs. Kara Turnquest-Deveaux, Stipendiary and Circuit Magistrate on "The Juvenile Court of The Bahamas". The seminar culminated with a panel discussion entitled "The Child in Care of the State" moderated by Mr. K. Darron Turnquest, Psychologist with panelists Dr. Chaswell Hanna, Superintendent of Police, Royal Bahamas Police Force; Ms. Jenna Christie, Mental Health Therapist and Mr. Tavarrie Smith, Counsel & Attorney-at-Law. To view the webinar visit EDLS' YouTube Channel.