2020 Presentation of Graduates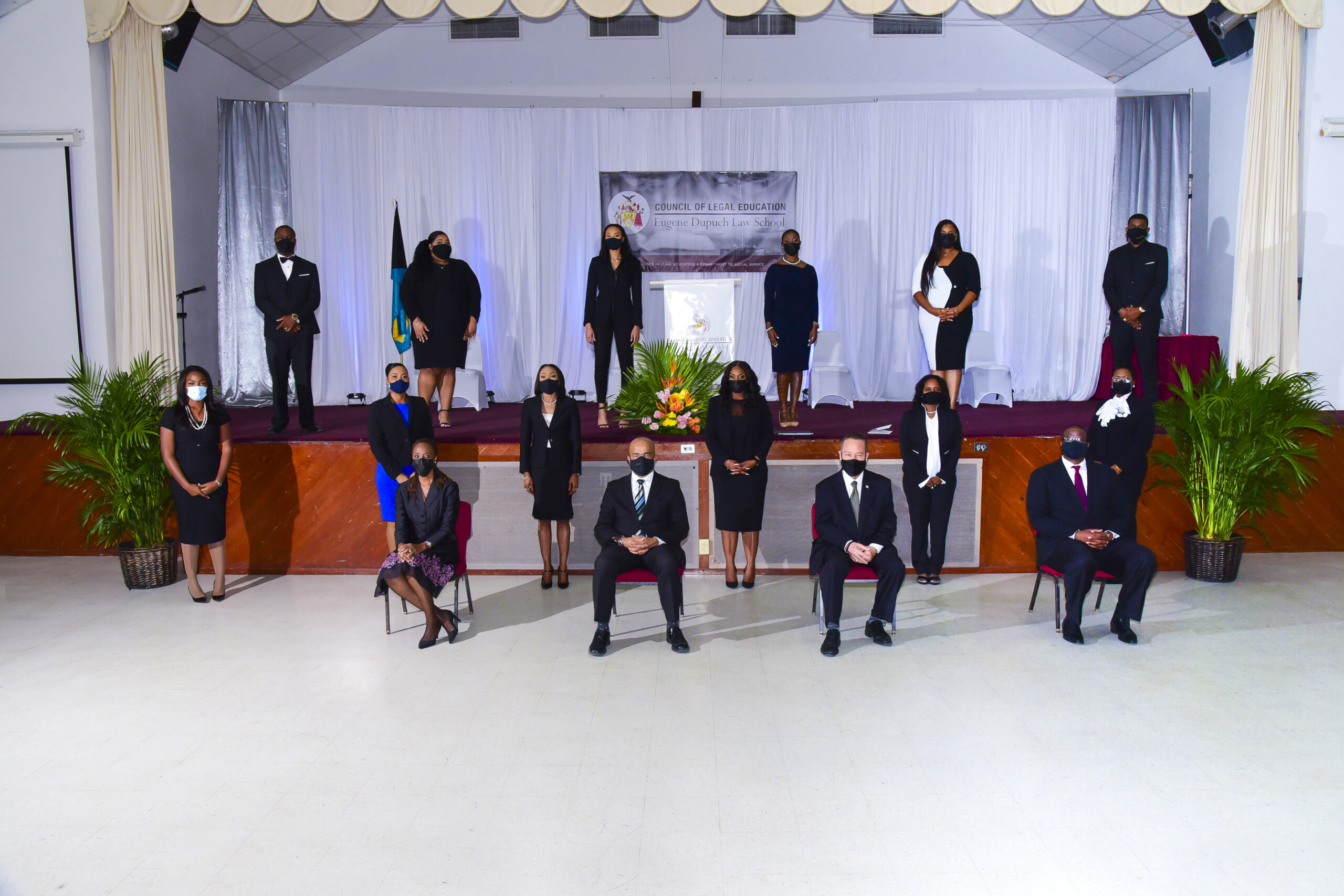 The  21st cohort of graduates from the Law School's two-year programme was presented at a Commencement Service held on Saturday, December 5, 2020 at the Holy Trinity Activities Centre.  The presentation address was given by the Honourable Senior Justice Bernard Turner. The response on behalf of the graduates was given by Ms. Adrienne Bellot.  Attendees at the ceremony included Senator the Honourable Carl Bethel Q.C., Attorney-General of The Bahamas and Mr. Khalil Parker, President of The Bahamas Bar Association. Both Mr. Bethel and Mr. Parker are members of the Council of Legal Education (Council) .
In his graduation address, Mr. Reginald Armour S.C. Chairman of the Council noted the depth and quality of training that the graduates receive at Council's Law Schools which equip them to embrace challenges that they face and implored the graduates to go forth into their professional lives with confidence.
For more of the Chairman's address click here.
To view the 2020 Presentation Ceremony visit EDLS' YouTube Channel  here.