EDLS Hosts Criminal Law Appellate Moot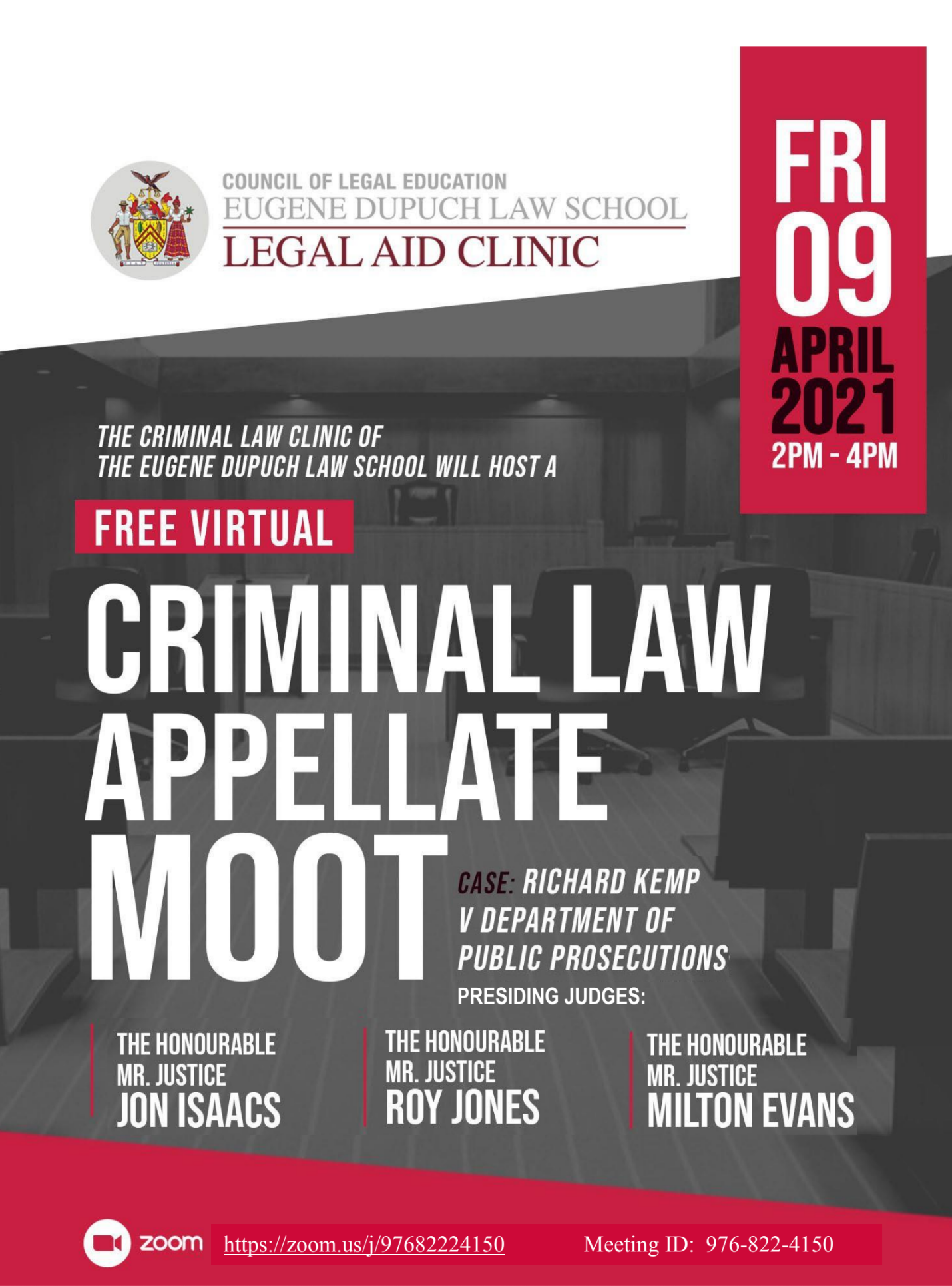 The Criminal Law Clinic of the Eugene Dupuch Law School will be holding a Criminal Law Appellate Moot on Friday, April 9, 2021 at 2:00 p.m. The teams will be mooting on a Criminal Appeal question written by faculty entitled, "Richard Kemp v Department of Public Prosecutions".
The panel of judges who will preside and adjudicate the Moot proceedings are Justices of Appeal Messrs. Justice Isaacs, Justice Jones and Justice Evans.
The Moot will be held via Zoom. You are invited to attend by clicking the following link: https://zoom.us/j/97682224150 Meeting ID: 976 8222 4150.