Faculty & Adminstration
Student-Focused, Dedicated, Accessible.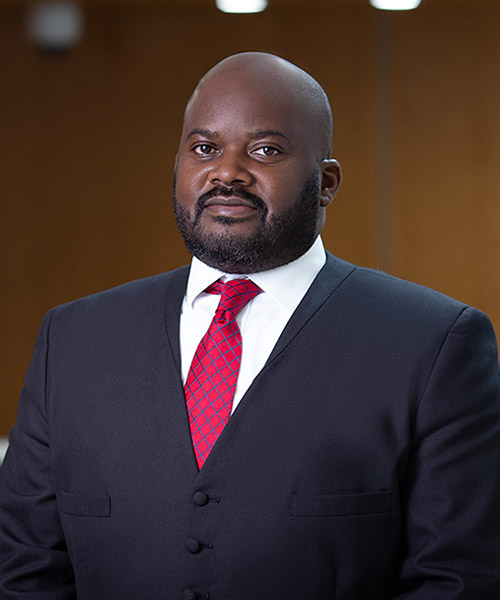 Justice Ian R. Winder
Associate Tutor – Civil Practice & Procedure II

  irwinder@edls.edu.bs
Justice Ian R. Winder was called to The Bahamas Bar in 1995. He is a former Crown Counsel in the Office of the Attorney-General and has acted as Deputy Registrar General and Stipendiary and Circuit Magistrate in The Bahamas. Justice Winder is the former managing partner in the Bahamian law firm of Davis and Co. where he practiced principally in the area of civil litigation. He has also practiced as an Attorney-at-law in the Turks and Caicos Islands. Justice Winder was sworn in to act as a Justice of the Supreme Court of The Bahamas in 2013 and was confirmed in 2014.
Justice Winder holds the A.A. in Chemistry and Mathematics from the College of The Bahamas as well as the B.A. in History and Law and the LL.M. (Corporate and Commercial Law) from the University of The West Indies. He joined the faculty at the Eugene Dupuch Law School where he was (at various times) the Course Director in Landlord and Tenant, Civil Procedure and Practice I and Civil Procedure and Practice II. He is currently Course Director in Civil Procedure and Practice I. Justice Winder is a former adjunct lecturer with the College of The Bahamas and the University of the West Indies, Nassau Campus. He is an Executive Member of Caribbean Association of Judicial Officers and a Judicial Member of International Association of Restructuring, Insolvency and Bankruptcy Professionals. Justice Winder is a Fellow of The Commonwealth Judicial Education Institute and Chairman of the Board of The Bahamas Judicial Education Institute and is the former Chairman of the Road Traffic Authority of New Providence.