Faculty & Adminstration
Student-Focused, Dedicated, Accessible.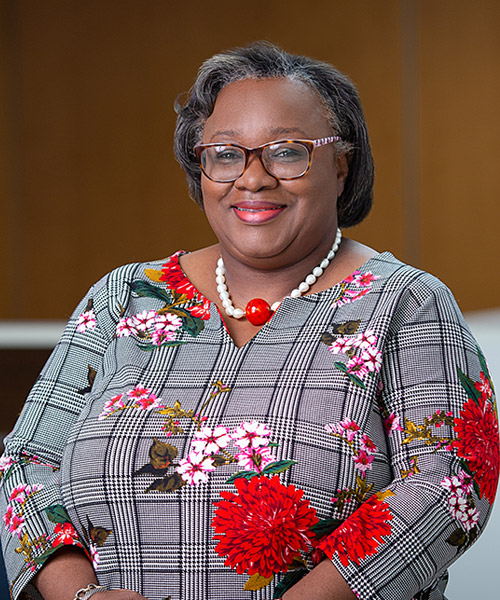 Denise Lewis-Johnson
Associate Tutor – Ethics, Rights & Obligations of the Legal Profession

  dlewisjohnson@edls.edu.bs
Mrs. Lewis-Johnson is a graduate of the University of the West Indies and the Norman Manley Law School. She holds a Bachelor of Laws degree (LL.B.) with honours, the Legal Education Certificate, and a Bachelor's degree in Economics from the University of New Haven. Mrs. Lewis-Johnson was admitted to The Bahamas Bar in 1992. She joined the Eugene Dupuch Law School as an Associate Tutor in Ethics Rights and Obligations of The Legal Profession in 2008.
Mrs. Lewis-Johnson is a partner in the law firm of Lewis and Longley. Her professional affiliations include membership in The Bahamas Bar Association, Organization of Commonwealth Caribbean Bar Association and the International Bar Association. She presently serves as Vice-President of The Bahamas Bar Association, Chairman of The Bahamas Maritime Authority, Ambassador and Special Envoy of the Prime Minister of The Bahamas on Maritime Affairs, a Council Member of the National Women's Advisory, and as a Member of the Judges' Renumeration and Pensions Commission 2019 and the Family Law Committee of the International Bar Association. She is a past Co-Chair of the National Insurance Appeals Tribunal and the Junkanoo Corporation of The Bahamas Independent Review Committee. Mrs. Lewis-Johnson is involved in other civic and community activities.